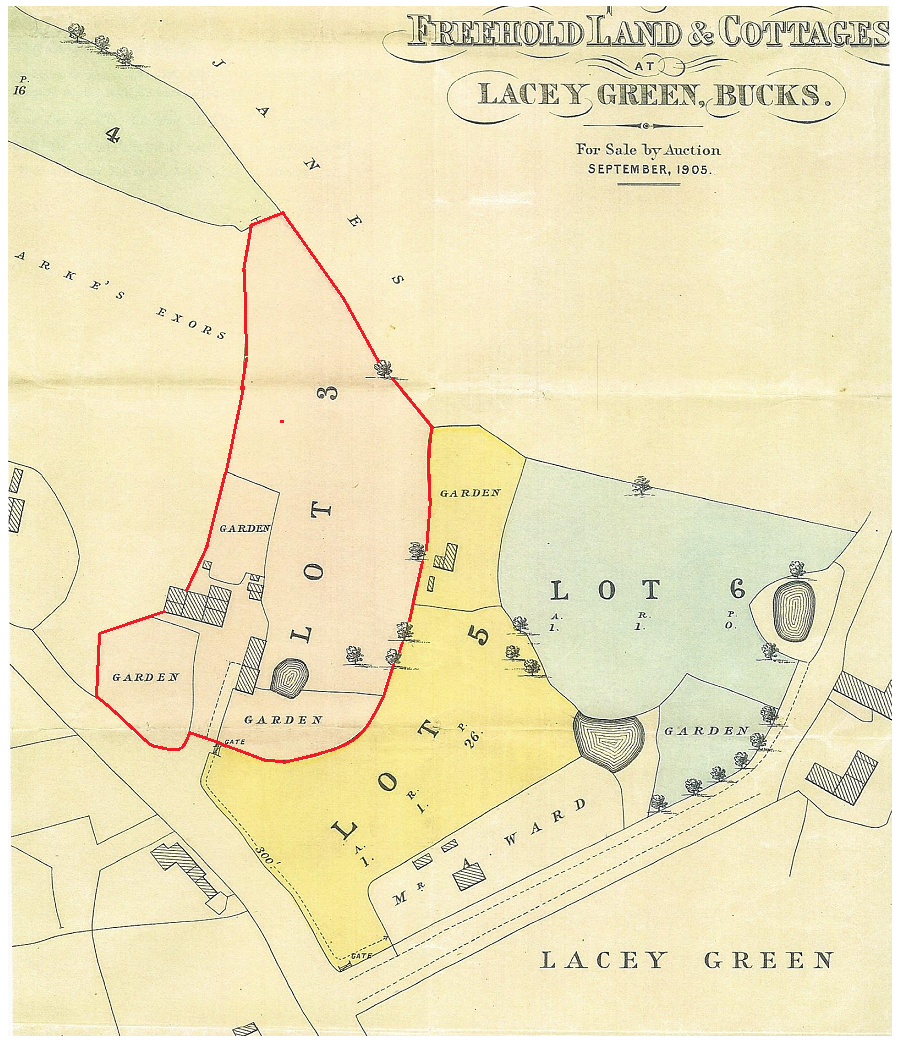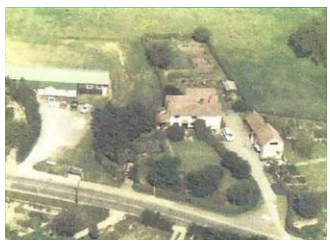 An aerial view of Vine Cottage, with the old village hall on the left and before more modern developments such as Eastlands
Nearly 50 years later, in 1905, The Revd. Oliver James Grace, Mary Grace's nephew, sold his land and property in Lacey Green at auction. Lot 3 comprised "A block of four freehold cottages with well-stocked gardens, pigsties, woodsheds and water tank. Enclosure of meadowland, planted with cherry trees; ... one acre, three rods and eighteen perches or thereabouts".
The cottages in lot 3 were described as:
1. Cottage, 6 rooms, bake house and oven - tenant Mr Joseph Briscoe
2. Cottage, 2 Rooms - tenant Mr Rixon
3. Cottage, 4 Rooms - tenant Mr Janes
4. Cottage, 4 rooms - tenant Mr Ginger
At this time probably collectively known as 1, 2, 3 and 4 Vine Cottages. There are several examples of village houses today - Portobello, Currels Row and Bell View to name a few - that are similarly numbered.
Records show the buyer to be Frederick William Floyd, and the cottages remained in the ownership of the Floyd family until after the Second World War.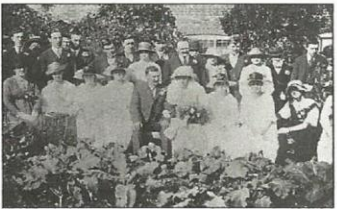 19th September 1920. Wedding party of George Ambrose Wager and Mary Jane Claydon seated behind the vegetable patch at Vine cottage.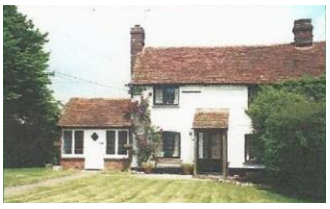 Vine Cottage at the turn of the 20th Century when Charlotte BRISCOE, great grandmother of Dennis CLAYDON, our own local historian, was the tenant.